We like to think that the Nazareth Trust exists thanks to a random act of kindness.
In the 19th Century, a Scottish lady paid for Dr Vartan's meals and accommodation during his medical training. We don't know much about her, but we know all she helped achieve.
Freshly graduated, Dr Vartan travelled to Nazareth to set up an eight-bed clinic which is now the Nazareth Hospital.
If that lady hadn't believed in Dr Vartan, would we be here? Would he have managed to finish his medical studies? Would he have opened a clinic in Nazareth? 
Sometimes, when we give, especially if what we give is small, we might think we aren't doing much. However, at the Nazareth Trust, we're very aware that a small act can make a big difference.
As we celebrate our anniversary, we're asking our supporters to join our new 160th Anniversary Appeal.
What is it for?
Our Emergency Room Development project.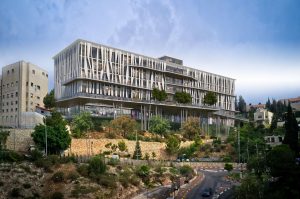 Fortified state-of-the-art ER
Increasing from 21 to 70 stations
Project already approved by the Ministry of Health
Phase One – Relocating the chapel. (In order to clear the area on which the new ER will be built, we need to relocate our current chapel. The new chapel will be unique in design and will reflect our 160 years of Christian Ministry in the hometown of Jesus).
How can you get involved?
Giving £100 for 60 months, you can help make it happen! If 160 people sign up, we will be able to build the chapel. Can you help?
Why is it important?
Reducing patients' transfers to other hospitals outside of Nazareth
Offering culturally sensitive service to patients and families near their homes
Improving our Hospital's readiness to cope with future medical emergencies