The Nazareth Academic School of Nursing in a Nutshell
The Nazareth Academic School of Nursing was established in 1924 and is located in Galilee right next to the Nazareth Hospital. The Nazareth Academy School of Nursing provides nursing degrees and develops highly qualified professionals specialized in nursing.
The Academy was founded in response to a shortage of trained nurses and prepares new generations of well-qualified nurses by employing systems- and evidence-based practice to promote health, wellness, safety and quality care for individual patients and populations.
Since its opening, the Academy has graduated over 2,700 registered nurses from both genders. In 2017, a bachelor degree program (B.A) in collaboration with the Emek Yeakel College, was approved by the Council for Higher Education.
Most of the Academy students come from the local communities around Nazareth. Many young men and women aspire to enrol in the school, study nursing and eventually be employed by one of the many hospitals in the country.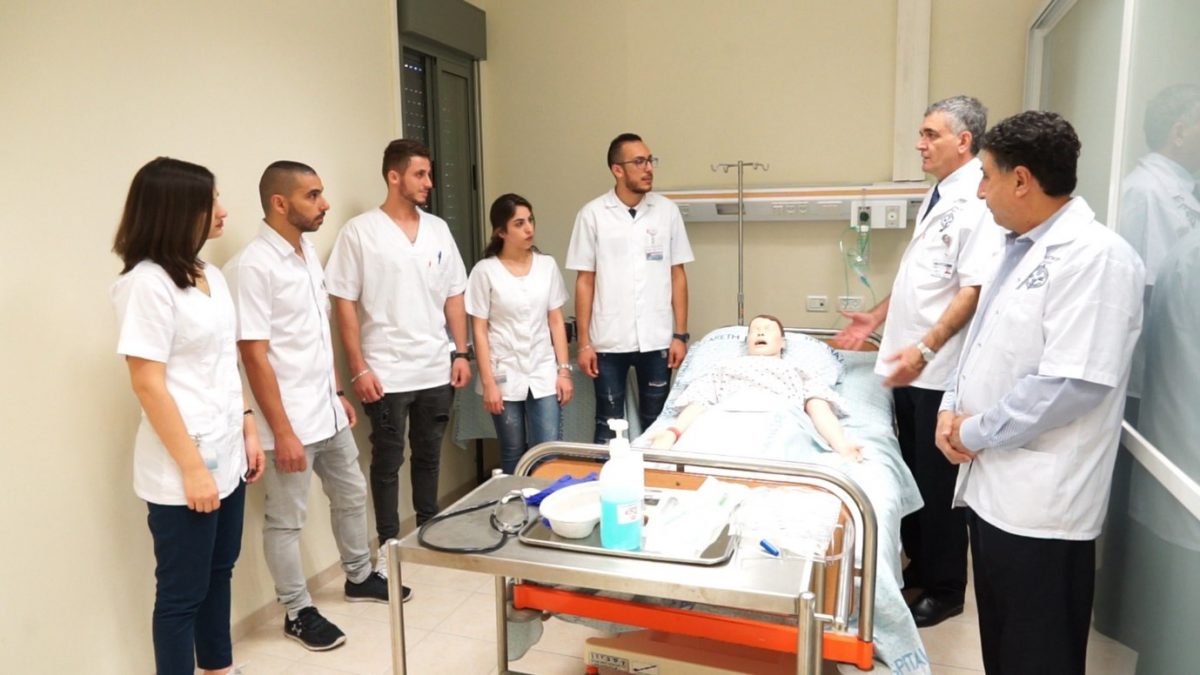 A simulation class led by Professors Fared Dwahri and Yousef Shenawi.